Introducing Box Lunches!
On your next Catered Lunch Get the Sandwich you want - Not the Sandwich that's left!
With a Taste a la carte Box Lunch you choose One of each
   • Sandwich or Wrap • Salad •  Dessert • Beverage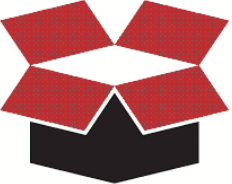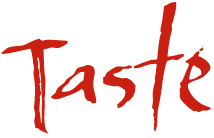 Box Lunches
are available
2 ways:
1)
The Full Meal - $16.95
Includes a Sandwich or Wrap,
Salad, Dessert, Beverage,
Disposable Cutlery and a Napkin
2)
Just the Main - $12.95
Includes a Sandwich or Wrap,
Salad, Disposable Cutlery
and a Napkin
Gluten Free
sandwich or wrap available for $1.00 Extra

To Order
Phone (519) 823-6700
or Email:
goodfood@tastefinefoods.ca
For your Order - We Require:
Company Name, Contact PersonAddress & Phone NumberTime of Delivery
and for the
Individual Boxes - We Require
Person's Name & Menu Choices
24 hours notice required for all orders.Prices based on a minimum 10 box orderand do not include Taxes or Delivery Fee.



Box Lunch  Order Sheet.pdf
Sandwiches


(A) Canadian Beef
Roast beef, caramelized onions, cheddar cheese, and horseradish mayonnaise.

(B) Grilled Portobello – Vegetarian
Grilled portobello cap, roasted red pepper, goat cheese, baby greens and garlic mayonnaise.

(C) Pulled Pork
Slow roasted pork, smokey BBQ sauce and coleslaw.

(D) Thai Chicken
Grilled chicken breast, sweet chili carrot & cabbage  coleslaw and sriracha mayonnaise.

(E) Mediterranean – Vegetarian
Grilled vegetables, mozzarella with sun-dried tomato mayonnaise.

(F) The Cobb
Turkey, bacon, egg, avocado, tomato, lettuce and marble cheese with mayonnaise.

(G) Italian
Prosciutto salami, roasted red pepper, asiago, greens and pesto mayonnaise.

(H) West Coast
Grilled salmon, tomato, cucumber, lettuce and balsamic mayonnaise.



Wraps

(J) Chicken Club
Chicken, bacon, cheese, tomato, lettuce and mayo.

(K) Ham & Cheese
Ham, Swiss cheese, lettuce and Dijon mayonnaise.

(L) Smoked Salmon
Smoked salmon, cream cheese, capers, and onions.

(M) Healthy Californian – Vegetarian
Grilled zucchini, red cabbage slaw, avocado, tomato cream cheese spread and alfalfa sprouts.

(N) Mexican Chicken Fiesta
Grilled chicken, Pico de Gallo, sour cream, and cheese.

(O) It's Greek to Me
Pork souvlaki, tomatoes, Kalamata olives, feta cheese, tzatziki and spinach.

Salads
(1)
Perfect Garden
–
Vegetarian & Gluten Free
Mixed greens, carrots, tomato, cucumber and pepperoncini with sweet onion vinaigrette.
(2)
Classic Greek
–
Vegetarian & Gluten Free
Tomatoes, cucumber, red onion, romaine & Greek vinaigrette.
(3)
Traditional Caesar
Romaine lettuce, bacon bits, seasoned croutons tossed with Caesar Dressing and Parmesan
(4)
Taste Spinach
–
Vegetarian & Gluten Free
Baby spinach topped with blue cheese,  apple bits and slivered almond drizzled with pear vinaigrette.
(5)
Gourmet Greens
–
Vegetarian & Gluten Free
Organic greens, sunflower seeds, blueberry and  goat cheese with balsamic honey dressing.
(6)
Kale Salad
–
Vegetarian & Gluten Free
Kale, radicchio, green & purple cabbage, broccoli, roasted pumpkin seeds and dried cranberries with sweet onion vinaigrette.
(7)
Quinoa –
Vegetarian & Gluten Free
Ancient grain quinoa, chick peas, green onion, parsley with a  lime olive oil dressing.
Dessert


(11)
Fresh Fruit Cup -
Gluten Free
(12)
Nanaimo Bar
(13)
Triple Chocolate Chunk Brownie
(14)
Lemonicious Lemon Bar
(15)
Country Carrot Cake
(16)
Pecan Tart
(17)
Chocolate Mousse -
Gluten Free
(18)
Strawberry Mousse -
Gluten Free
Beverage
(20)
Coke
                        (21)
Diet Coke
(22)
Sprite
                      (23)
Ginger Ale
(24)
Root Beer
               (26)
Cream Soda
(26)
Orange Juice
         (27)
Apple Juice
(28)
Ice Tea 
                  (29)
Limonata
(30)
Pompelmo
             (31)
Arancita